STAND UP PADDLE BOARDS
– LIMITED EDITION –
For those who think that difference is not a goal, but a path. For those who don't conform to standards. For those who live, feel and dream differently.
EXCLUSIVITY
We love to be one-of-a-kind. We are loyal to good art. We are a rush of creativity, freshness and innovation. We like the unique perceptions of every illustrator to see the different ways of seeing life.
QUALITY FIRST
We don't understand a good product unless it's manufactured to the highest international standards of quality and innovation. Because things that last are cool 😉
DESIGNED BY WORLD-RENOWNED ILLUSTRATORS
We work with nonconformists and spontaneous illustrators. Artists who fill our paddle boards of soul and perception.
STYLE
We know that good style doesn't overlook where you go. Keep your uniqueness anywhere and enjoy yourself as you are.
BEST WARRANTY
You deserve all the confidence. That's why we offer a 1 year warranty on all of our products. You can extend it 1 more year after registering your board through our website.
SAFE PAYMENTS
We use 100% safe payment gateways and various methods such as: Paypal, Klarna and Transfer.
0% LOAN
Thanks to Klarna, you can finance our boards with 3 payments and 0% interest. 
* Klarna should give you the ok
Here you'll meet all the people who have collaborated in one of our limited editions.
DAVID DE RAMÓN
Innate artist, renowned illustrator, and with a very characteristic style. Illustrations of high quality and with a cartoon style, and vibrant colors, which make his pieces true works of art.
MR. WORDERFUL
This Catalan company has made a name for itself in the illustration industry, with very current and characteristic drawings, wherever they go, they are recognized, especially for their way of seeing life.
ELENA GARNU
A great illustrator from La Mancha, who takes her work to another level, with superb illustrations, she knows how to capture the essence of femininity in each illustration, carrying out works of great visual impact.
EL ESTILO IMPORTA, PERO EL VALOR REAL ESTÁ EN EL INTERIOR
POR QUÉ NOSOTROS
NUESTRA TECNOLOGÍA
Nuestra última innovación, Fresco Tech, es una tecnología que mejora la durabilidad de los materiales, garantiza la mejor calidad de impresión de las creatividades y certifica una estabilidad excepcional.
Fresco Tech es un proceso extremadamente preciso basado en la transferencia de color y un calor de alta presión que utiliza los mejores materiales para la construcción de nuestros tableros. Permite impresiones de alta resolución con un sinfín de colores y texturas y asegura la intensidad de los colores para soportar en el tiempo.
MEJORES DETALLES
LA CALIDAD IMPLICA COMODIDAD
Los productos de Anomy garantizan estándares globales de calidad e innovación. Una tabla de SUP Anomy es algo para complacer. Es por eso que nunca dejamos de lado ningún detalle para proporcionarle la máxima comodidad.
EQUIPO
LA COMODIDAD ES TENERLO TODO
Queremos que estés equipado con lo mejor para disfrutar de tus tablas de paddle-surf Anomy. Por eso vienen con un pack completo que incluye:
Paleta ajustable de 3 piezas. Construida con una hoja de ABS duradera cubierta con ilustraciones únicas de nuestros artistas y un eje de carbono del 35%. El aspecto de carbono único de su eje redondea este increíble paquete.
Nuevo sistema ANTI TWIST: Este sistema pone fin al uso de fuerzas adicionales mientras bloquea su sistema ajustable.

Bomba de doble acción para permitirle decidir qué presión desea para su placa en una bomba más rápida y cómoda.

Mochila ecológica con mucho espacio de carga y ruedas. Cremallera de entrada fácil, correas acolchadas, cinturones y compartimentos de accesorios para un embalaje sin esfuerzo.

Sistemas de tornillo y Clic Fin, diseñado para ser insertado y retirado fácilmente en segundos

Correa en espiral
Release your doubts here!
MARCA ECO-FRIENDLY

FABRICACIÓN SOSTENIBLE (SM)
SISTEMA DE GESTIÓN INTEGRADO
CERTIFICACIÓN SUIZA
Nosotros y nuestro principal socio estamos utilizando un método de fabricación que minimiza los residuos y reduce el impacto medioambiental. Estos objetivos se obtienen principalmente mediante la adopción de prácticas que influirán en el diseño del producto, el diseño del proceso y los principios operativos.
Esta forma de trabajar y pensar nos ha permitido recibir certificados de calidad de Suiza como:
Calidad ISO 9001;

ISO 14001 Medio ambiente;

ISO 45001 Salud y Seguridad.
BUENAS PRÁCTICAS MEDIOAMBIENTALES
MARCA ECO-FRIENDLY
120 BOTELLAS DE PLÁSTICO HAN HECHO TU BOLSA
Botellas de agua recicladas (PET) hacen la tela de las bolsas.

0% envases de plástico para las tablas.

Embalaje compostable para ropa.

Ocean Clean Up SUP Challenge.

ERES PARTE DE LA REVOLUCIÓN
The press echoes our brand.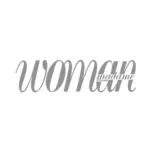 TELL US
You know what you do and what you want. No one like you will make us better. Tell us about yourself, your doubts, suggestions, the craziest ideas, what you like, what you don't like… Everything you want.
CONTACT